When we say we have vintage heritage, we really mean it!
It's a family thing – and it all began with our Father, Peter Jones.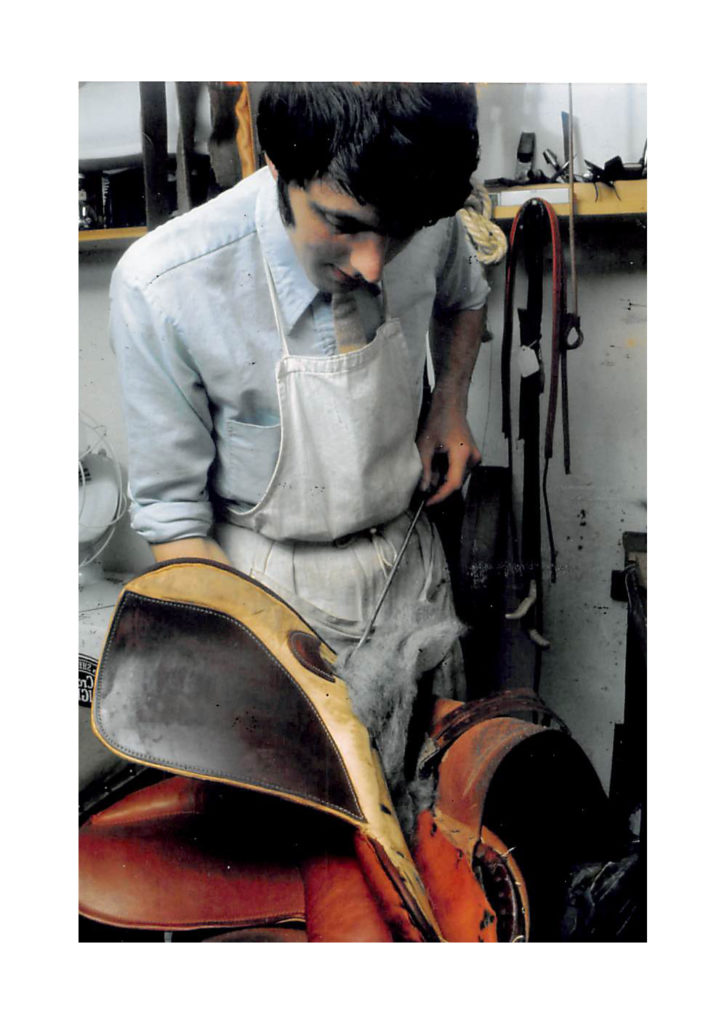 It was 1967,
when master craftsman Peter started his journey in a tiny workshop as a saddle and harness maker. Peter was always looking for new things to make and try his hand at.
Over 40 years ago, Toby our Milkman, came to our Dad to ask for a new leather cash bag for his milk round. Peter didn't disappoint. He hand stitched a beautifully crafted, strong bag, built to last.
In 2010 Toby bought his bag back to us for a replacement strap. His milkman's satchel had been used every day all those years and was still going strong!
With 43 years of history in our hands and our father's love of making beautifully crafted items, we decided it was time to give this vintage bag a thoroughly modern makeover, using the traditional skills we are so proud of. Brit-Stitch was born!